Product Description
Vehicle Maintainence & Record Wall Chart Size A1
Keep up to date with your fleet safety & maintenance inspections with this A1 sized wall chart and wall planner
Records
Information for up to 18 vehicles providing an excellent overview and helps you to stay organised and compliant under the operators licence undertakings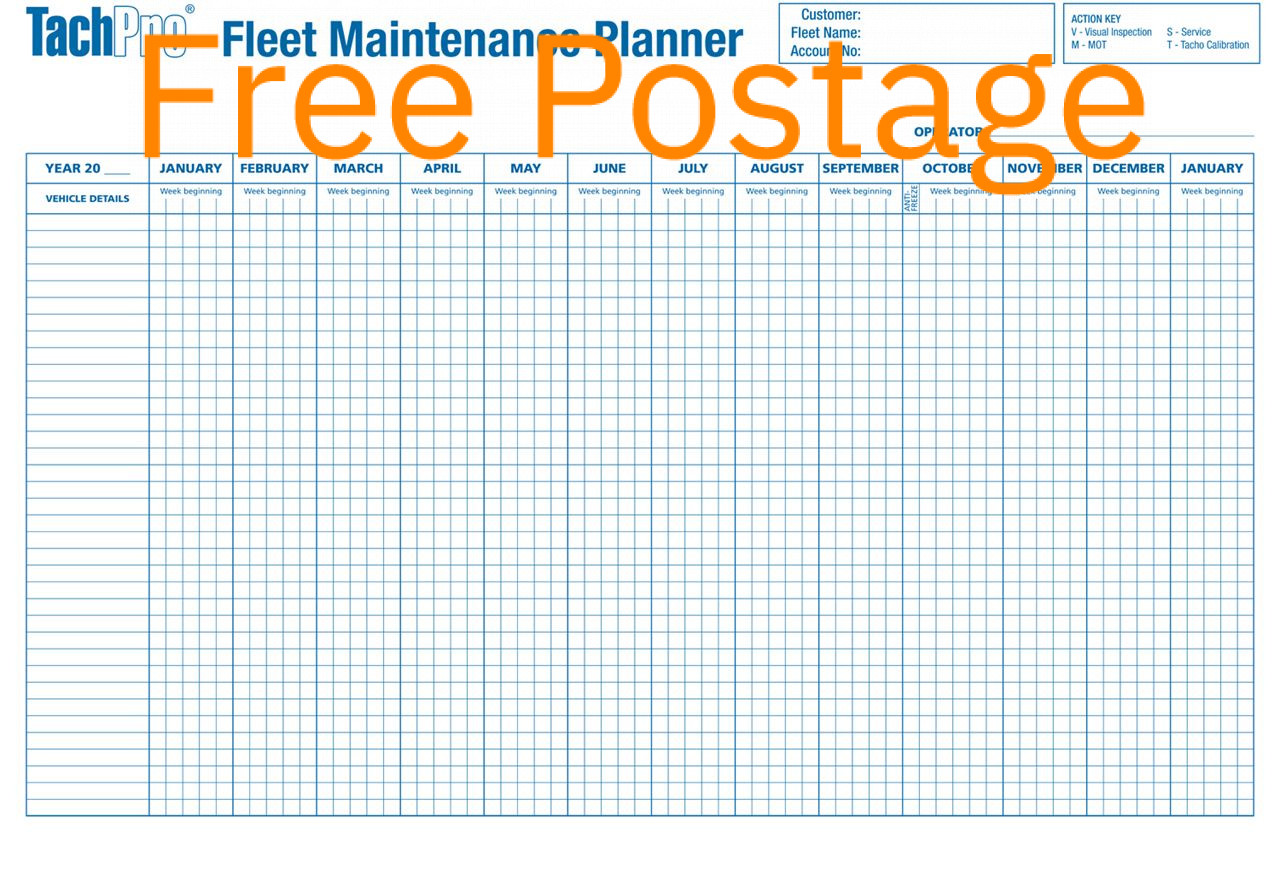 Vehicle Maintainence Wall Chart
Click here to see a copy of the Guide to Maintainence DVSA
Guide to maintaining roadworthiness –
Adhere to your undertakings
Commercial goods and passenger carrying vehicles guidelines
Use this wall charts to record Regular safety inspections and first use inspections
This describes why regular safety inspections & the first use inspections are
essential
An effective roadworthiness maintenance system under the operator licence undertakings
Inspections scope and content
A safety inspection can be a freestanding inspection, just those items affecting road safety
Or it can be part of a more comprehensive inspection that also in addition, takes into account items relating to the vehicle(s) work etc
Regular safety inspections are essential and so this wall chart is great for having an effective roadworthiness maintenance system in place
As part of the overall vehicle maintenance plan, the inspections should ideally be undertaken as:
A separate operation to routine servicing
This provides the maintenance programmes with the flexibility to intensify /
otherwise change frequency of inspection(s)
It also allows the introduction of ad-hoc inspections, if they are to be required, without affecting frequency of servicing & other routine work
(i.e when the operating condition call for more regular check or when first use inspections are required).
In addition freestanding inspection reports can be used which provide the operator(s) with:
1. the means not only the roadworthiness of individual vehicles in service but also the overall effectiveness
Their vehicle maintenance system
in place as part of the operator licence undertakings but enabling any changes that may be necessary.
Being cost effective ( using this wall chart ) primarily undertaken in the interest of safe vehicle(s) operations and safety inspection
The early indication of wear, damage or maladjustment may prevent sudden failure
of components
Resulting in unscheduled downtime or prevent wear becoming so advanced that premature replacement becomes necessary.
Click here to see our Compliance Audit Services