Surgical 3 Ply Face Masks – Type IIR
These masks are manufactured to Type IIR (EN 14683) standards incorporating different materials on each layer, for high filtration efficacy.
Soft and comfortable to wear
Single-use only
Flexible fit
3 ply ear loop mask with nose bar.
50 Masks per box
Minimum Order Quantity 2 Boxes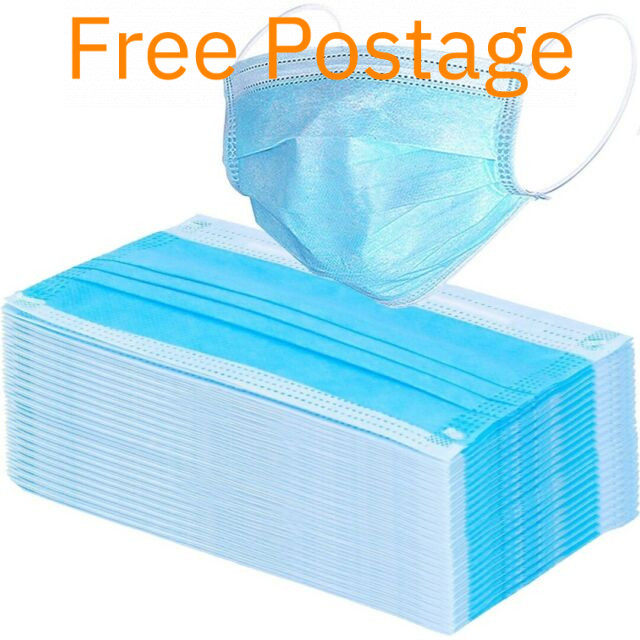 Face Mask Surgical
Type II Mask (EN14683) certification:
BFE(Bacterial filtration efficiency) ≥98%
Delta P(Differential pressure)(Pa/cm2) <29.4
Delta P(Differential pressure)(mm H2O/cm2) <4
SBP(synthetic blood penetration) 120mmHg≥16
Keep Yourself & Your Drivers & Staff As Safe As Possible During COVID 19 and These Difficult Times
Click here to see more government advice on face mask use
Employers must protect their workers from injury or any harm to health which could happen or occur as a result of work related activity.
This includes taking reasonable health and safety steps to protect your workers and others from coronavirus (COVID-19).
During this outbreak, HSE ( Health and Safety Executive ) has worked with others to develop guidance about current issues with PPE (personal protective equipment).
Click here to see other PPE peoducts we have available
Overview
GUIDANCE Face Mask Surgical
This guidance is for employers, but workers and the self-employed may also find it useful.
It is designed to help you make your work and workplace safe (be COVID-secure).
It'll help you to manage the risk associated with re-starting or running your business during the COVID19 outbreak.
HELP
You should start by updating your risk assessments to manage the risk of coronavirus ( COVID19) in your business.