Laura Colbeck recommends 1st Class Training Solutions.
Passed my B&E test today after completing the 3 day course as a complete novice, never coupled or pulled a trailer before. Paul made sure I understood the processes fully and answered all my questions (even the stupid ones!). would highly recommend 👍
B+E Trailer Test Courses NOW £50 off the usual price from £445 ( 2 day part experienced course Usually £495 ) and £545 ( novice 3 day course usually £595 )
## PLEASE NOTE: That we dont at present have any course or test dates available due to the current COVID 19 situation, we are just letting you know that we will still be here training and testing from our Goole Yorkshire DVSA Approved Test Centre when we eventually come out of lockdown and are offering this £50 discount off our normal summer prices ##
If you would like us to put you on to our waiting list for when we get the first lot of training course and test dates put together please contact us via here or on the details on the vehicle signage on the pictures attached
If you would like anymore help or information in the meantime please let us know
Thanks
Well done Laura all the best for the future….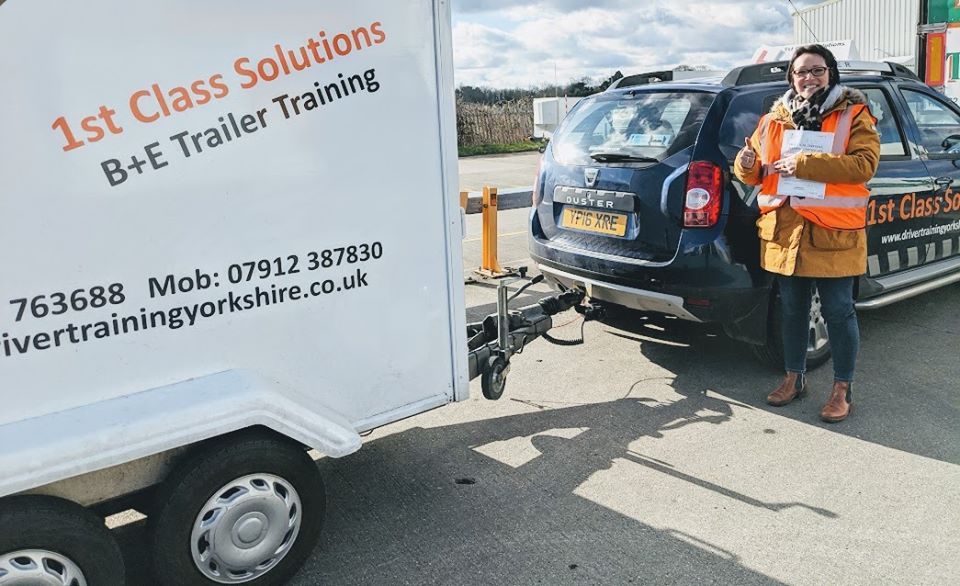 2 Day Part Experienced Person @ £445 and 3 Day Novice Course for someone with little or no previous experience @ £545
Wednesday 28th for training and then Thursday 29th October 2020 for training and test ( 2 day course only available on these dates )
or
Tuesday 10th and Wednesday 11th for training and then Thursday 12th November 2020 for training and test
or
Sunday 15th and Monday 16th for training and then Tuesday 17th November 2020 for training and test